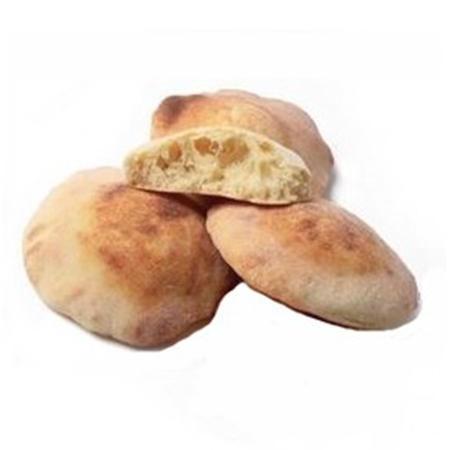 La Puccia, a typical Apulian sandwich, is made from a mixture of the following high quality raw materials: milled durum wheat semolina, wheat flour, soy lecithin, extra virgin olive oil, sunflower oil, salt, brewer's yeast, water, improver. Contains gluten and soy.
It is round in shape, handcrafted, packed in ATM and inserted in a plastic film for food.
AVAILABLE IN FORMAT:
Weight: 125g – Length: 13cm
Weight: 150g – Length: 15cm
It can be stored in a normal domestic chiller from 0 ° C to + 4 ° C or even frozen at -20 ° C ensuring a long-term stocking up to 12 months.