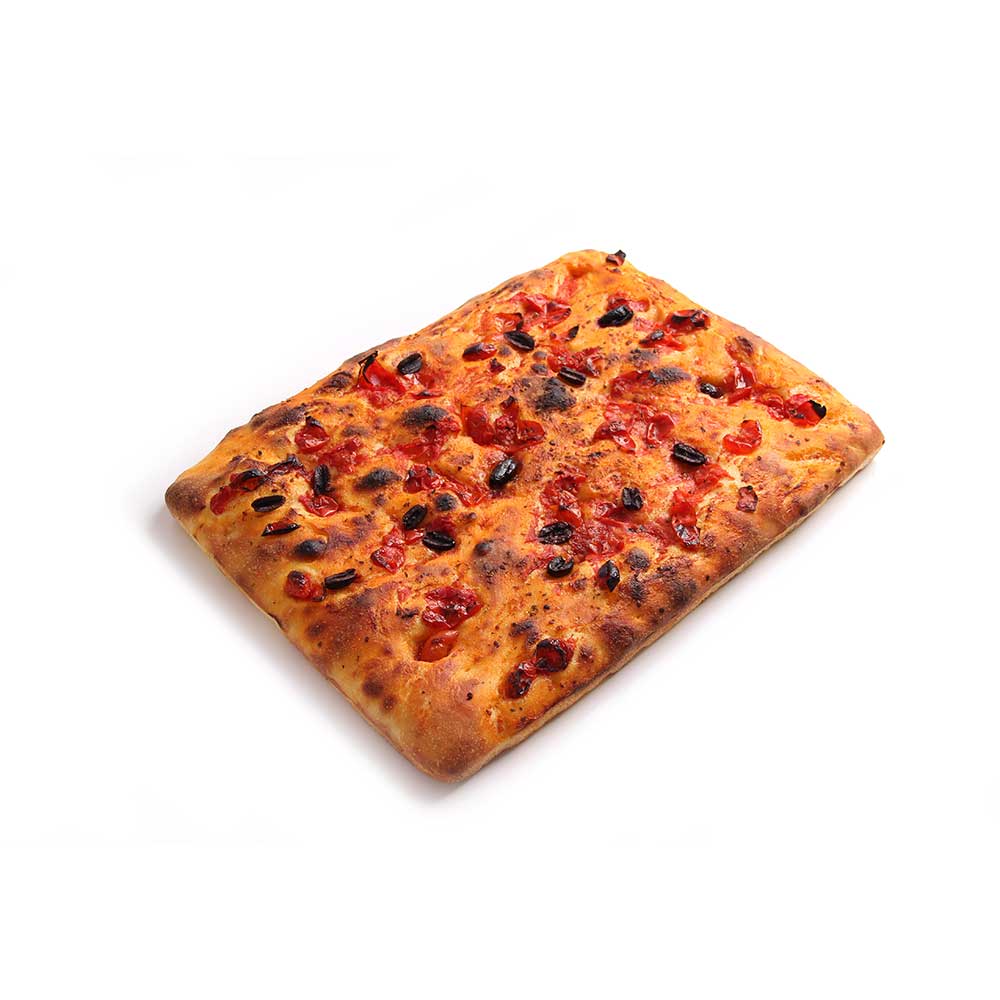 The Focaccia Catering Barese is obtained from a mixture consisting of the following high quality raw materials: milled durum wheat semolina, wheat flour, soy lecithin, extra virgin olive oil, sunflower oil, salt, brewer's yeast , water, improver. Contains gluten and soy.
Seasoning: hill-top tomatoes, black olives.
Handcrafted, packaged in ATM and inserted into a plastic film for food.
AVAILABLE IN FORMAT:
Weight: 1000g – Measures: 30x40cm
It can be stored in a normal domestic chiller from 0 ° C to + 4 ° C or even frozen at -20 ° C ensuring a long-term stocking up to 12 months.